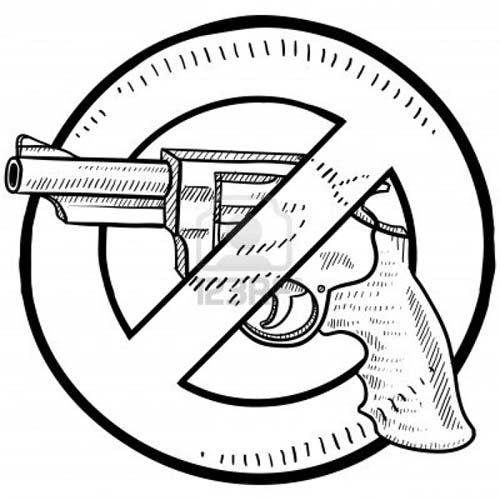 How do we end the occurrence of violent acts in schools and other public places?
There is a debate waging on capital hill and in the court of public opinion. The debate consists of just what can be done to curtail violence especially gun violence in America. For the past couple of years we have seen mass murders occur at colleges, movie theaters and most recently an elementary school.  The city of Chicago home of President Barack Obama  reached it's 500th homicide on December 28th 2012 according to the Chicago Tribune.  Just what can be done about this violence? Some say its the accessibility to firearms; we must pass legislation  so that people will not be able to get their hands on these weapons.  The Chicago Suntimes posted an article on August 26th that proved that gang members don't have to go too far to get their hands on guns. On September 27th 2012 Walter Jacobson of CBS news sat down with gang members from the Englewood area in Chicago to discuss violence in their city and one gang member told him there is no solution to violence and that killing is the solution. Should we bring in the national guard to cities dealing with this violence?  Will tougher gun laws stopping those who want to kill from getting their hands on guns? Is it true that guns don't kill people , people kill people? Personally Mr. Openyonated thinks that it's a combination of things but it must first start in home where the family is the nucleus of all that people believe in. We can discuss gun control all day but we need to discuss people control and self control. Of course there are those who point to countries where gun availability is at the minimum and there are very low numbers in regards to gun violence but one never mentions how the the family unit is structured and the moral code of the country. What do you think is the solution to our violence here in America?  Are the answers as clear cut as people try to make them? Join the discussion and put your 2 cents in!
Follow me twitter @MROPENYONATED
Like our facebook page http://www.facebook.com/Mr.Openyonated
Join me as I try to encourage today's youth to turn their lives around!
http://www.ucanturnitaround.com
@uturnitaround-Twitter